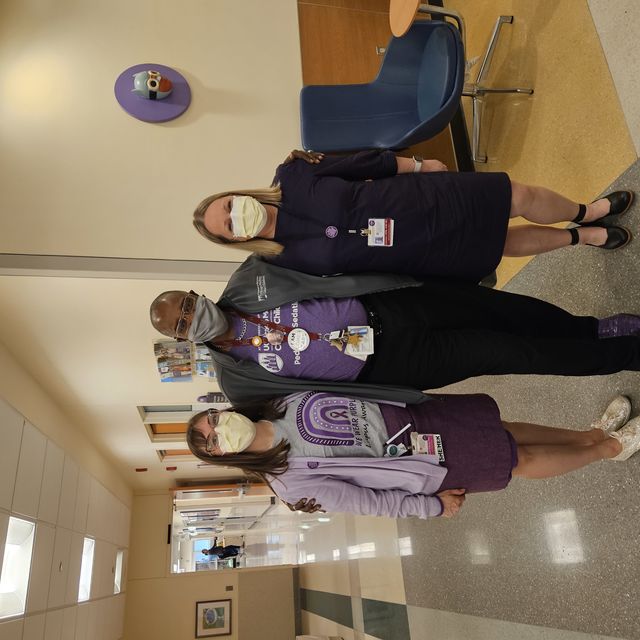 Pediatric Rheumatology
Our Section Mission:
Promote the highest quality interdisciplinary assessment and management practices to optimize child functioning and family support affected by Rheumatic Disease
Serve as a resource to primary care practitioners for children with rheumatic diseases
Enhance training and awareness of pediatric rheumatic diseases through education of medical students and residents
Engage in research so patients and families will benefit from the best clinical and scientific advances with the highest standards of ethics, professionalism, and advocacy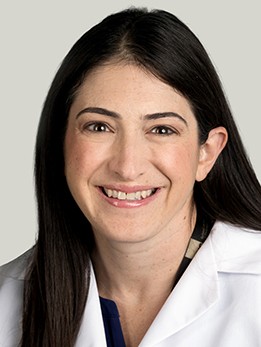 Juvenile Idiopathic Arthritis
Systemic Lupus Erythematosus
Juvenile Dermatomyositis
Systemic Sclerosis/ Scleroderma
Linear Scleroderma/Morphea
Sarcoidosis
Spondyloarthropathy and Sacroiliitis
Psoriatic Arthritis
Fibromyalgia and Chronic Pain
Periodic Fever Syndromes
Sjogren's Syndrome
Chronic Recurrent Multifocal Osteomyelitis
Henoch-Schonlein Purpura
Kawasaki's Disease
ANCA-associated vasculitis
Takayasu's Arteritis
Polyarteritis Nodosa
Reactive and Post-infectious Arthritis
Acute Rheumatic Fever
Inflammatory eye disease like Uveitis
Mixed Connective Tissue Disease
Lyme Arthritis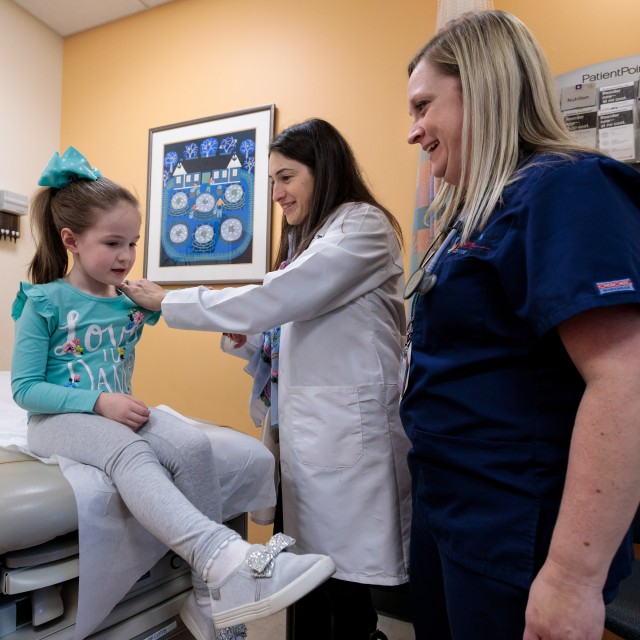 More About Us
The Section of Pediatric Rheumatology provides care to children from a wide geographic region with patients from Chicago, area suburbs, Indiana, and beyond. Patients are seen at Comer Children's Hospital in Chicago, satellite offices in Chicagoland suburbs as well as Merrillville, Indiana. We are also offering virtual appointments to many patients, allowing us to see patients to receive pediatric rheumatology care with greater ease from across the state. 
The section includes four board-certified Pediatric Rheumatologists, pediatric rheumatology fellows, a nurse practitioner, registered nurses, dedicated social worker, and a research coordinator.  Each year the rheumatology service sees greater than 2000 outpatient visits and takes care of over 100 children while hospitalized.  Our faculty has expertise and experience in a wide range of clinical syndromes and diagnoses, practicing in a facility with all current therapeutic options including pediatric-specific infusion center and sedation area.  We work closely with our many primary care, hospitalist, and subspeciality colleagues to offer the best care for all patients.  
Special Services
The University of Chicago is the only center in Illinois with a dedicated pediatric lupus clinic.  This is a multi-disciplinary clinic where patients see a rheumatologist, pharmacist, nurse educator, social worker, and meet other patients and parents who have lupus.  Patients also see a nephrologist if needed at this comprehensive appointment. Families and patients have the opportunity to participate in research surrounding childhood lupus as part of this clinic.
Comer Children's Hospital also has a dedicated chronic musculoskeletal pain clinic. This clinic provides evaluation, treatment planning, and referral services to children with amplified musculoskeletal pain, chronic regional pain syndrome, and related conditions. The chronic pain clinic provides patients with initial child psychology evaluation and therapeutic massage treatment from a certified massage therapist, in addition to medical evaluation by a pediatric rheumatologist.
The University of Chicago is also the only rheumatology program in Illinois to have a rheumatologist who is trained in both adult and pediatric rheumatology who works closely with both programs to ensure continued care of patients as they become adults and transition their rheumatology care to an adult provider.  This unique training also allows for addressing important issues like contraception, preconception planning, and pregnancy in patients with rheumatic diseases.   
The Section of Rheumatology also participates in much needed research for patients with pediatric rheumatic diseases.  Our program is an active site for enrolling patients into the Childhood Arthritis and Rheumatology Research Alliance (CARRA) registry.  This is a nationwide database of thousands of children, adolescents, and young adults with pediatric-onset rheumatic diseases created in order to understand the characteristics of patients and course of each disorder, the biology and long-term effects of diseases and medications, as well as the effectiveness and safety of the medications being used to treat them.  Each faculty also has individual research interests as well.
University of Chicago Comer Children's hospital offers a clinic specifically for ultrasound of joints and other parts of the musculoskeletal systems. This aids in the accurate and expedited diagnosis of rheumatic conditions and also permits dedicated procedural time for injections.  At this clinic, ultrasonography is performed by an USSONAR-certified pediatric rheumatologist.